December 12, 2017
KOCHÉ PRE-FALL 2018 SHOW AT STRAND BOOKSTORE
Thank You NYC for an amazing show.
Thank You Strand Bookstore for hosting us!
Thank You #Vogue's Nicole Phelps for a heartwarming review!
We are all so proud of Christelle Kocher, her impressive talent, her excellence in execution and her sensibility for culture and our human condition. 💙
This show was a heartfelt love letter to the city we call home.
We are very proud to have co-produced this show. Thank You to all involved, our team rocked.
Thanks for an amazing video @tiffanyswiney @ifuckwithcreative Thank you @julienlacroix1 @lucienpages @ubarta @fabricenadjari @aamourocean @delphinerafferty @ed.lee @carlesurraca @marissaseraphin @k.elamrani.l @patriciaromatet @aklo91 @prodject @clementjro @maximilianisaacs @zackvz @riohito @janiquebailey @lisajarvisstylist @jefferyjones @shadinyc @051bahkhrist @stephanieporto @mattnachem @odalysny @nickhadad @oboglobal @rainbowwave_ltd
THANK YOU @thewoolmarkcompany @psg & @converse & @bumbleandbumble @goossensparis @massaroparis @thierrylasry @roveda @lemarié @swarovski @maccosmetics @moetchandon
October 4, 2017
Paola Antonelli's genius show at MoMA examining whether "Items: Is Fashion Modern?" is an intense game of catch-up and only the second exhibition in the Modern's history devoted to clothing design.
Read the full NY Times review here
And just to toot our horn yours truly has 8 photographs featured in the introduction slideshow of the exhibition. Indeed, we are quite elated….
Visit the show thru January 28th, 2018.
September 26, 2017
Koché at Paris Fashion Week Spring Summer 2018
September 10, 2017
The Power Duo Behind Selena Gomez's Recent Political Statement wearing her "We the People" necklace
"If we aren't going to be idealists, who will?" ~ Céline Semaan and Colin Vernon
"…fashion and politics, are two spheres that rarely came together before 2016." Continue to read the whole article here
April 14, 2017
We love the work Celine Semaan is doing at Slowfactory. Watch this video to learn more about the values and priorities more of us should incorporate into our work and daily lives.
November 16, 2015
"Études designs and produces men's contemporary fashion, artists books and offers its creative services."
Congratulations and big applause to Max Hirschberger - one of our students - who sat down with co-founder Aurélien Arbet to discuss the Studio's practices, influences and development for document journal. Max also took all the pictures in the article! Watch out fashion world - HOT NEW PHOTOGRAPHER -who can also write- ALERT.
Read the whole interview on DOCUMENT journal
September 18, 2015
A new online education platform for aspiring designers that was eight years in the making by the visionary behind Business of Fashion.
August 27, 2015
How Ronnie Fieg grew Kith into a streetwear retail juggernaut and a brand in its own right.
Read the story behind Ronnie Fieg's path from being a stock boy, to head buyer to having his own Sneaker Empire. Is this the true incarnation of the American dream?
August 25, 2015
Congrats to our dearest friend Ada Kokosar who is also an amazing friend, advisor and supporter of one of our own Christelle Kocher :)
Ada has been styling for many years but now she is bringing some of her magic to retailer & Other Stories launching on September 17! Congrats and good luck, Ada.
Take a look at their Instagram account @adakokosarstories and read more about it on Vogue
August 17, 2015
Are Gigi Hadid, Kendall Jenner and Cara Delevingne the new Campbell, Turlington and Evangelista? And how much of their quickly but wisely-grown social media fame is responsible for that?
Read this interesting perspective of celebrity journalist on Elliman Media
July 31, 2015
Former Dean of the School of Fashion at Parsons, Simon Collins and Julie Gilhart, fashion consultant (aka Grand Dame of Barney's fashion back when their fashion mattered ;) are giving Fashion Industry insights and tips at NeueHouse on August 3!
Do not miss this great opportunity to listen to two of the most knowledgeable and connected people in the American fashion industry!
Read more about the event here!
July 10, 2015
Christelle Kocher in conversation with model Sarah Brannon for Interview Magazine!
Read the full conversation here and look at the more gorgeous photographs of Sarah in Koché by Hans Heumann.
April 23, 2014
Around the world, the beauty and cultural wisdom of age-old craftsmanship is on the verge of extinction. Amazingly talented and wise craftsmen and women are facing the fact that young people have chosen other career paths rather than studying these old, traditional and rare skills.
BoF posted an insightful article on these maison 'Art of Chanel.
Read more about this on BoF!
February 21, 2015
The Business of Fashion just revealed the 26 designers shortlisted for the second annual LVMH Prize. The winner of which will receive €300,000 and a year-long mentorship. Guees who is our favorite? Yes.. you already know, KOCHE!
February 20, 2015
The Deputy Director of Louis Vuitton unveiled today the name of the semi-finalists of the second edition of the competition. Of the 1,000 applications, 26 were selected. And we are happy to tell you that Christelle Kocher is within the four french finalist for the LVMH Prize! Watch out for KOCHE.. Big things happening here!!!
February 16, 2015
Take a look at how Anka Intskovich spotted the coolest showgoers at Fashion Week!
February 13, 2015
While NYFW feautured many famous models, Carrie Hammer was using not runway models to empower women. The Designer's runway show Role Models Not Runway Models was a highlight of NYFW for the second year in a row. "Role Models Not Runway Models" featured female CEOs, writers, actresses and entrepreneurs.
January 27, 2015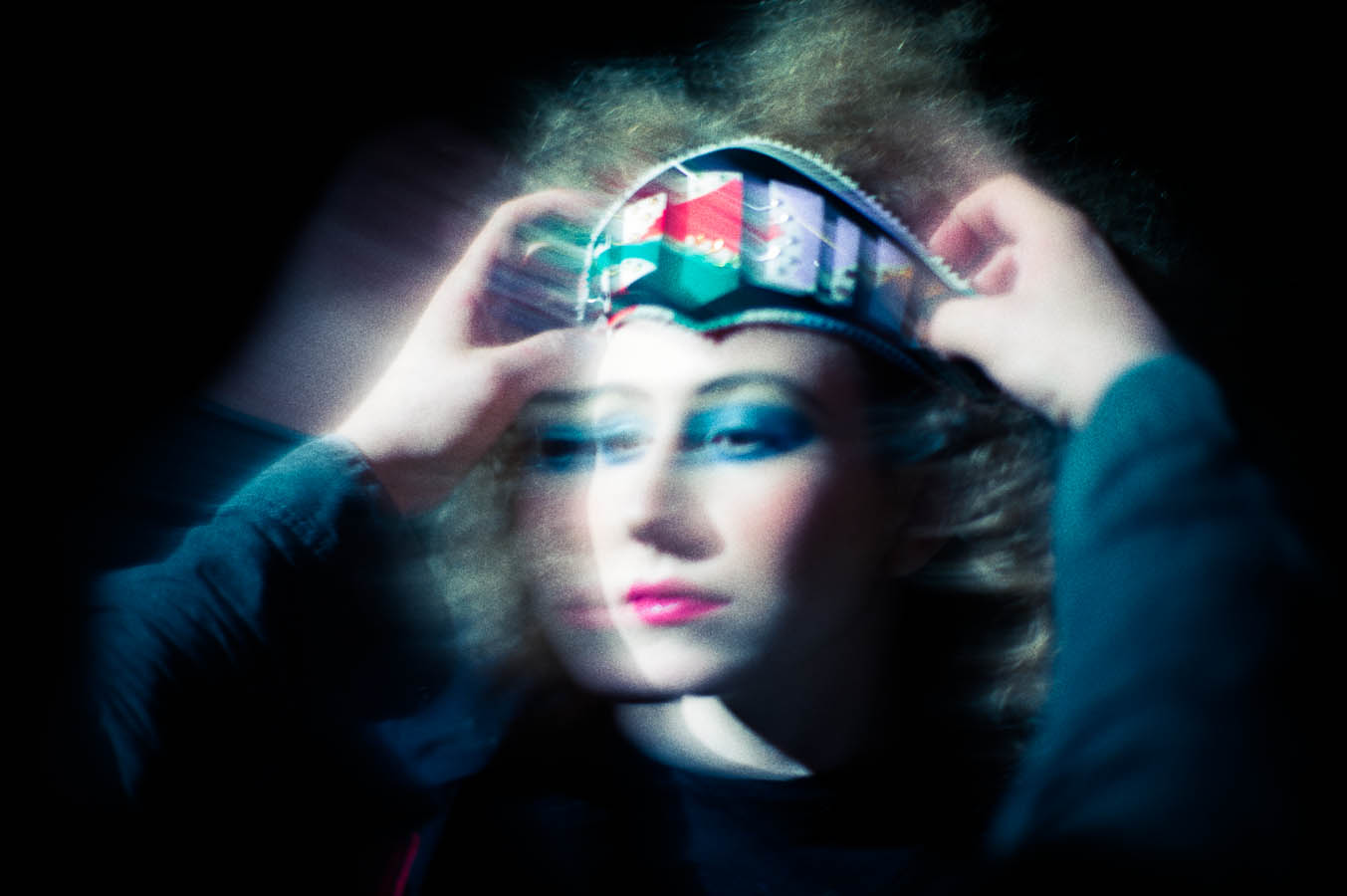 Studio 55 proudly presents, TODAY / YESTERDAY launched on Vogue Italia online.
TODAY / YESTERDAY is a series of seven video vignettes inspired by and starring American Ballet Theatre principal dancer ISABELLA BOYLSTON. Working closely with Isabella the Photography Duo IOULEX formed a surrealist portrait of a ballerina. Incorporating notes of her schedule, practice, performances and travels, along with a collection of private mementos they investigate the life of a dancer through movement.
Costumes by the delightful CHRISTIAN JOY
Music by the ubertalented MR. JASON P. GRISELL
September 30, 2014
The days to the presentation of a video project initiated and co-produced by yours truly are counting down…
September 5, 2014
July 14, 2014
YES YES YES - our girls from ALDA are unstoppable!