September 3, 2014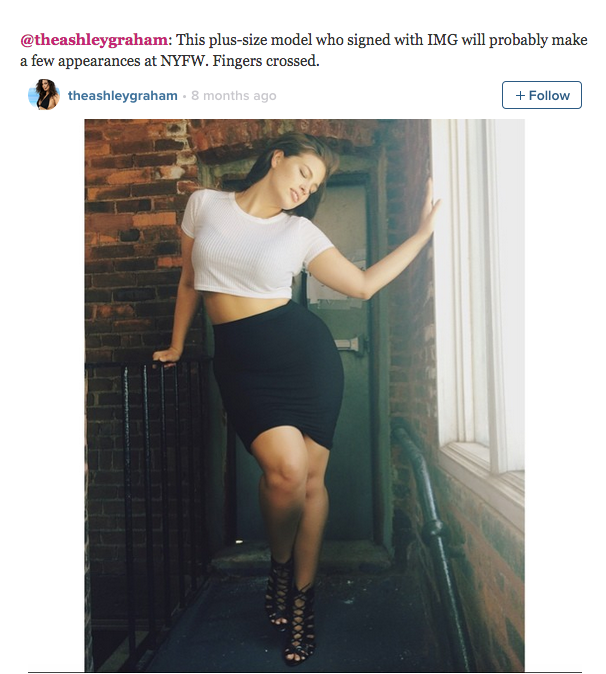 Ashley Graham was mentioned as one of the most interesting people to follow on Instagram during this falls - SS15- Mercedes Benz NYC Fashion Week by Huffington Post.
Ashley's energy, and self esteem can be felt through any screen and medium, her beauty is not to be contained by size restrictions and Ashley is 100% herself! She is putting a new focus on curves, healthy beauty and the necessity to lovethyself, and is one of the members of ALDA, a whole coalition of models dedicated to beauty beyond boundaries….
We are so very happy that we got to work closely with this beauty!