August 14, 2015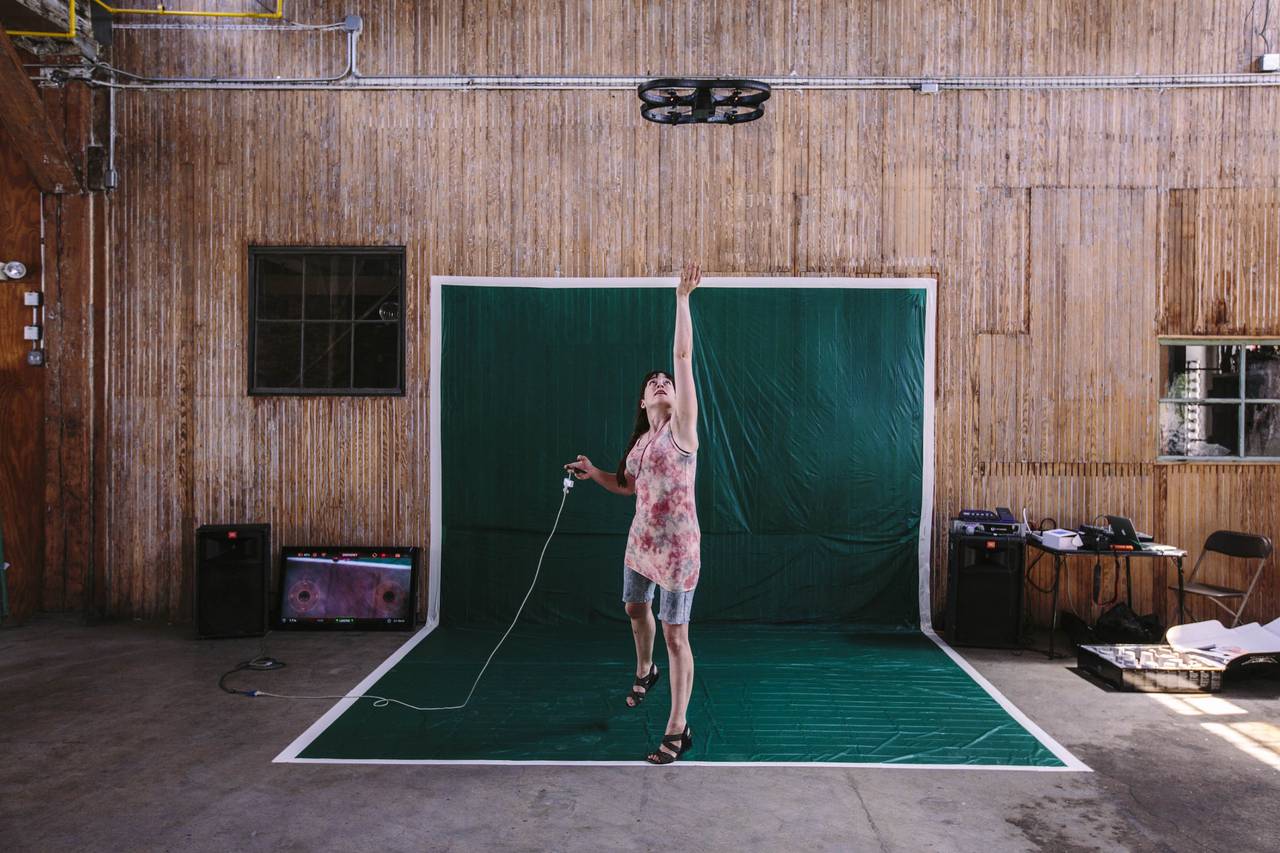 "First Person View", opening this Saturday at the Knockdown Center in Queens invites visitors to pilot drones around their gorgeous cathedral hall and a series of nine artworks within.
The creative director of the space Michael Merck says that he is interested in drones as a universal symbol for people's evolving relationship to technology. We simply couldn't agree more.
So if you are in the mood to fly a drone up inside a 40 foot high ceiling with amazing installations (including our friend E. Adam Attia's "Smoke and Mirrors" designed with Leo Gibbs as a cube covered with images of a 1950s suburban American idyll!)..go run there this week-end and check out what the WSJ is saying about it!