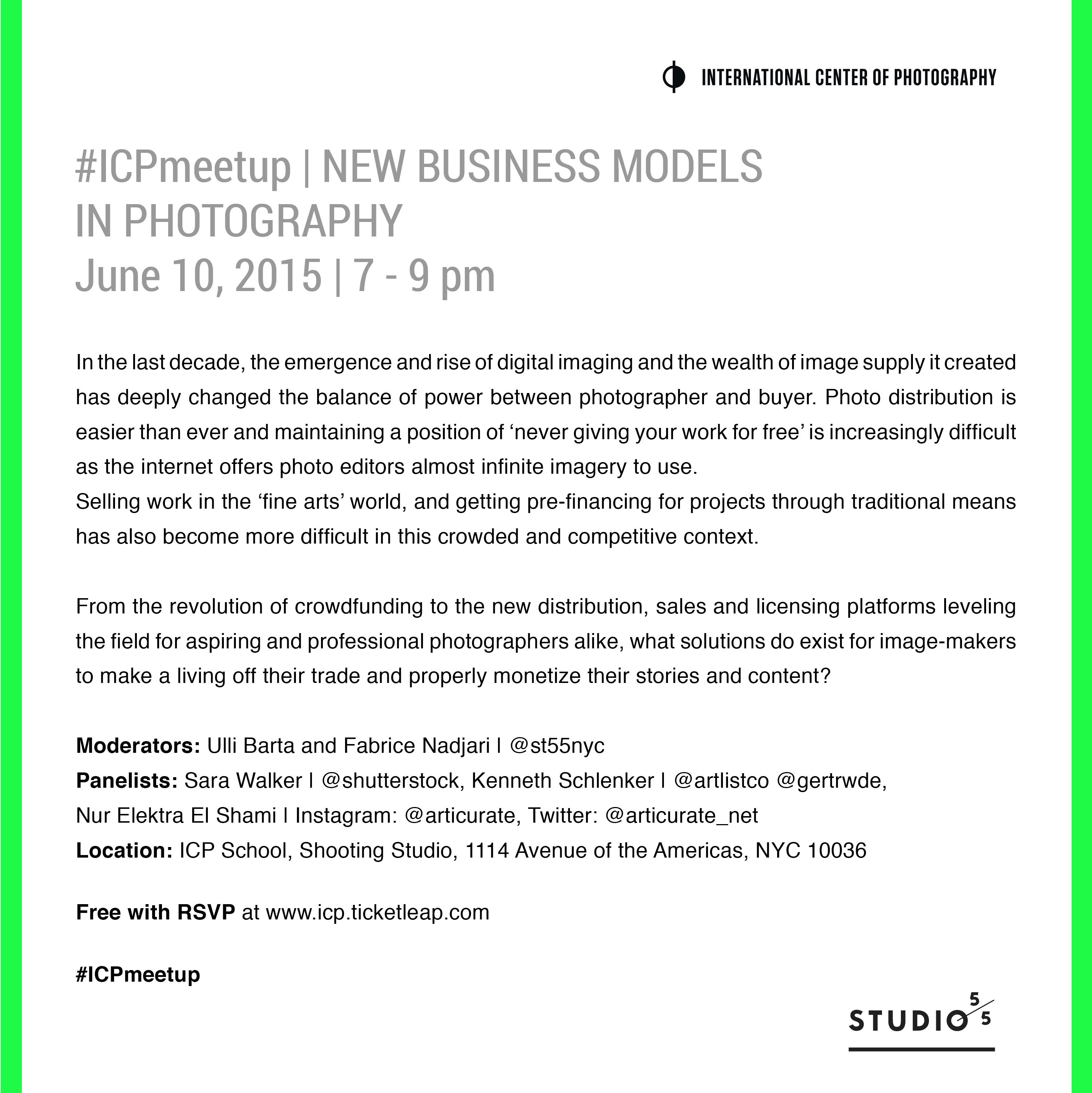 #ICPmeetup | NEW BUSINESS MODELS IN PHOTOGRAPHY
Please join us for our third event at ICP out of the #ICPmeetup series on new business models in photography.
For this edition of these #ICPmeetup series, we will be joined by Sara Walker, Leader of global marketing efforts at Shutterstock, Kenneth Schlenker, co-founder and CEO of ArtList and Founder of Gertrude and Nur Elektra El Shami, co-founder and director of Articurate
The event is free when you sign up and get your tickets here!
See you on #ICPwednesdays !!!