May 20, 2015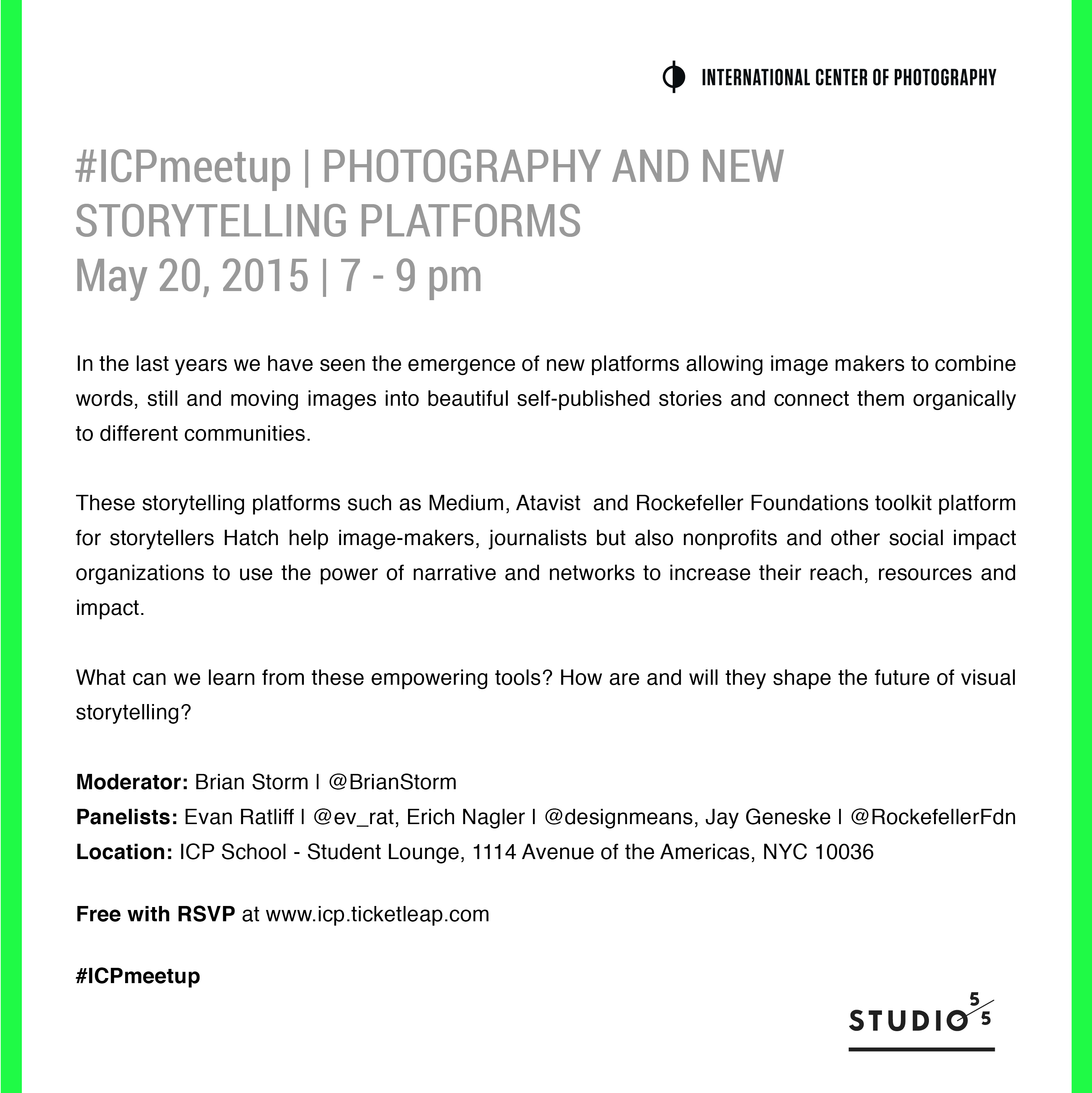 #ICPmeetup | PHOTOGRAPHY AND NEW STORYTELLING PLATFORMS
Please join us for our second event at ICP out of the #ICPmeetup series on new storytelling platforms in photography.
For this edition of these #ICPmeetup series, we will be joined by Brian Storm, Founder and Executive producer of the award-winning multimedia production studio MediaStorm, Evan Ratliff, Co Founder of Atavist, Erich Nagler, Founding Art Director of Medium, and Jay Geneske, Director of Digital at The Rockefeller Foundation.
The event is free when you sign up and get your tickets here!
See you on #ICPwednesdays !!!