October 16, 2015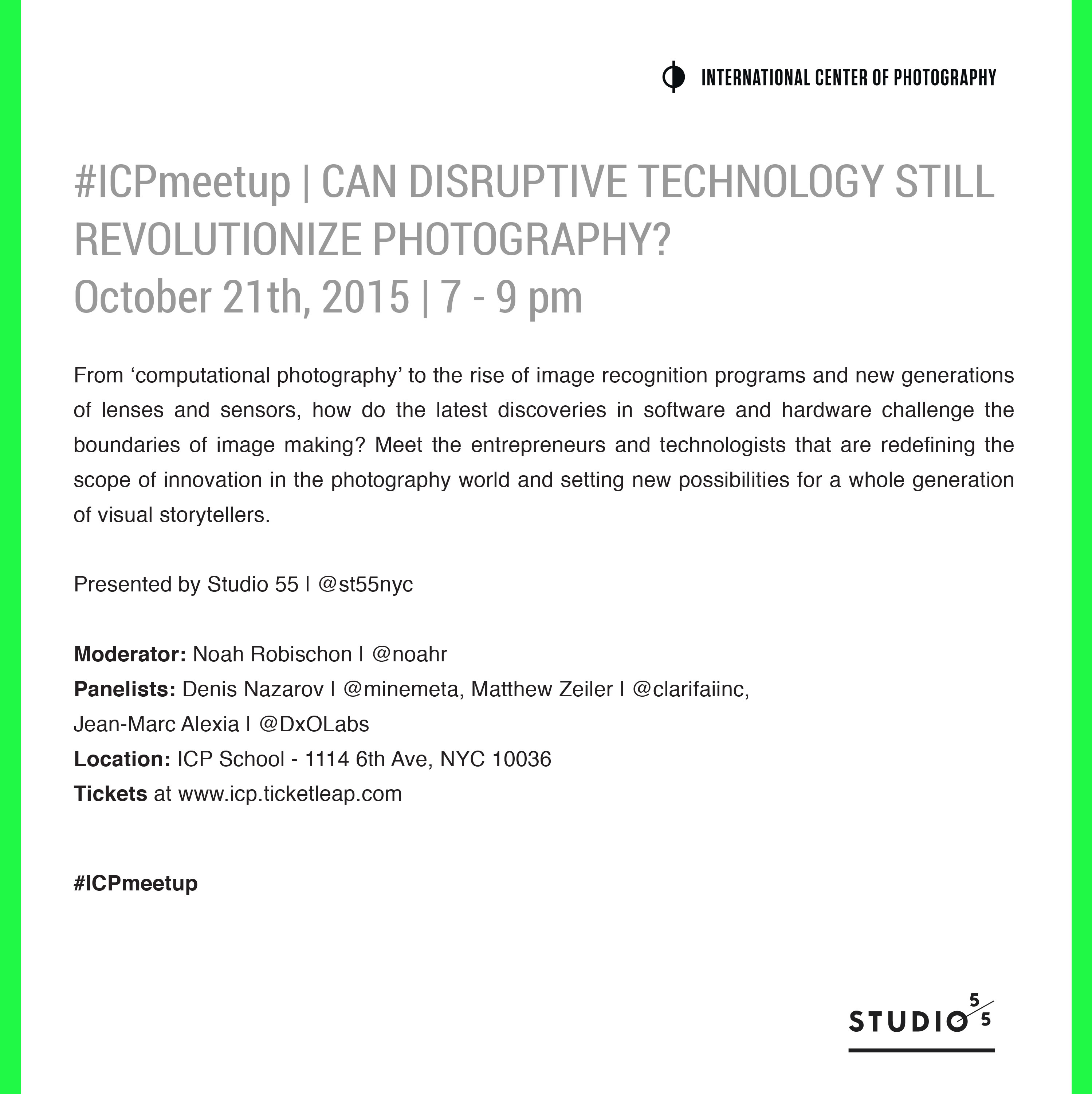 Ready for another #ICPmeetup??
For the first edition out of the fall #ICPmeetup series, we will be joined by Noah Robischon - Executive Editor at Fast Company, Denis Nazarov - CEO of Mine, Matthew Zeiler - CEO of Clarifai and Jean-Marc Alexia - Senior Director - Product Management at DxO.
CAN DISRUPTIVE TECHNOLOGY STILL REVOLUTIONIZE PHOTOGRAPHY?
From "computational photography" to the rise of image recognition programs and new generations of lenses and sensors, how do the latest discoveries in software and hardware challenge the boundaries of image making? Meet the entrepreneurs and technologists that are redefining the scope of innovation in the photography world and setting new possibilities for a whole generation of visual storytellers.
The event is FREE when you RSVP here!