April 24, 2015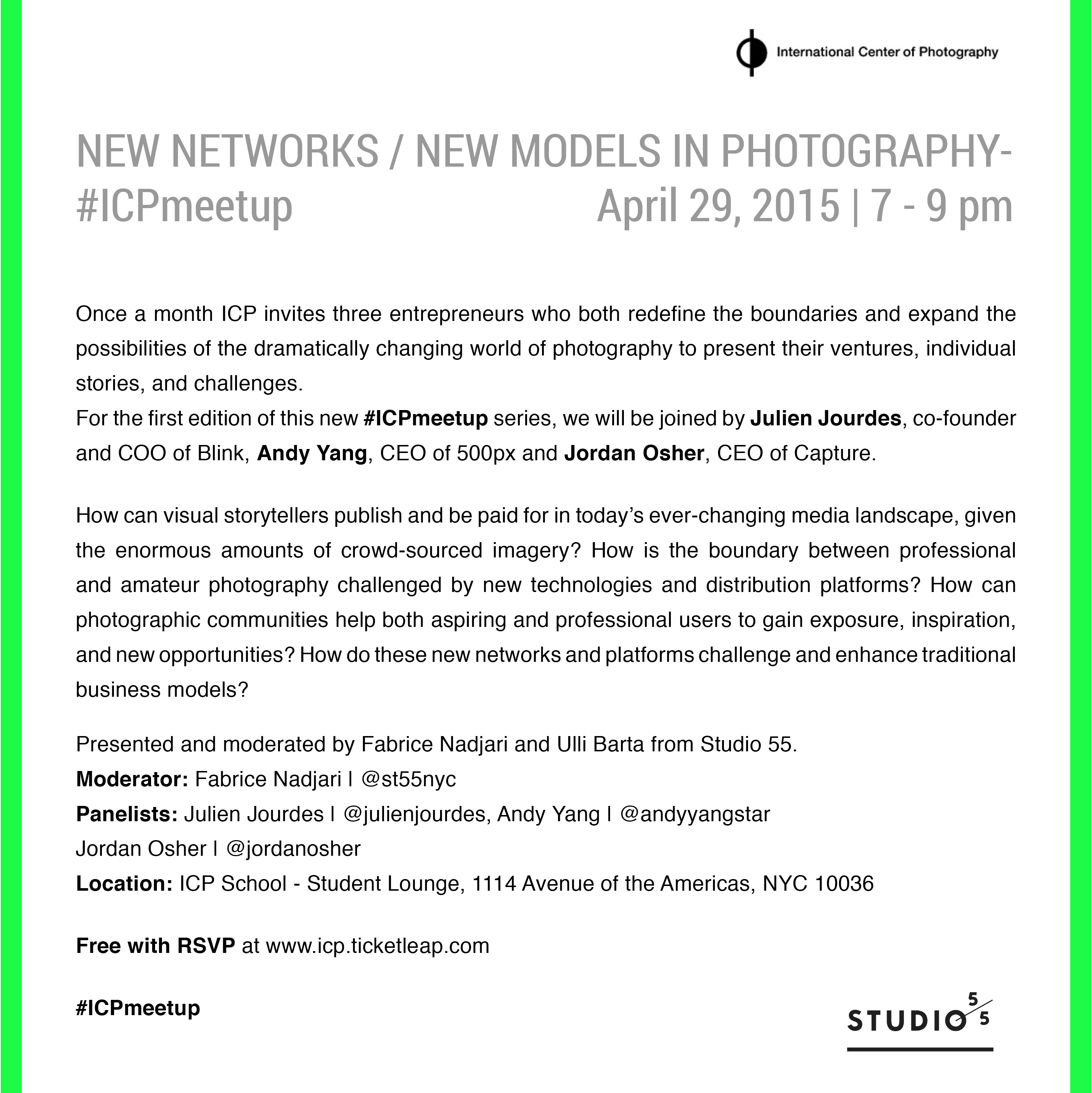 New Networks / New Models in Photography #ICPmeetup
We continue with the ICP Public Program! Please join us for our second event out of the #ICPmeetup series on how can visual storytellers publish and be paid for in today's ever-changing media landscape, given the enormous amounts of crowd-sourced imagery?
For the first edition of this new #ICPmeetup series, we will be joined by Julien Jourdes, co-founder and COO of Blink, Andy Yang, CEO of 500px and Jordan Osher, CEO of Capture.
The event is free when you sign up and get your tickets here!
More events at ICP Wednesdays weekly, provided by yours truly. We will keep you posted! See you at ICP school! on Wednesday!