For the first edition of this new #ICPmeetup series, we will be joined by Julien Jourdes, co-founder and COO of Blink, Andy Yang, CEO of 500px and Jordan Osher, CEO of Capture.
More events at ICP Wednesdays weekly, provided by yours truly. We will keep you posted! See you at ICP school! on Wednesday!
April 20, 2015
The new public program at ICP is conceived with a special focus on multimedia storytelling, social media platforms, new narrative tools, and entrepreneurship, while still being aligned with the fundamentals and historic values of ICP which was originally founded as The Center of Concerned Photography.
The three foundation columns of the program will offer the audience to learn, explore and educate themselves in today's quickly changing environment - from classic masters of photography to new media entrepreneurs and visual storytellers. ICP is offering a curated program and continuous conversation about the challenges and innovative measures in today's world of photography.
1/ #ICPmeetup - Photography & Entrepreneurship
The landscape and context of photography are changing so drastically that it is hard for photographers to keep up with what's at the forefront of their trade. In these monthly meet ups we present and discuss with the most exciting established or upcoming start-ups and the founders of companies and platforms that are actually changing the tools and boundaries of photography. The concept of the creative entrepreneur will be presented in many different ways by these founders and the ICP audience has the opportunity to not only learn about these platforms but to also meet the founders over drinks after the presentations.
2/ #ICPtalks - Talks and Panels
The most traditional format of programming featuring talks, panels, photographers presentations, etc. On top of traditional process and master photographers presentations we will also present young and unconventional new storytellers sharing their challenges and work with the audience.
3/ #ICPworkshops - HOW TO?
Monthly short and straightforward workshops about current key learning points and tools of the trade that might seem logic yet often out of reach or hard to grasp or stay in touch over. For professional and novice photographers alike…
HOW TO - instagram? Professionals with 50-500K+ followers share their methods and insights
HOW TO - data visualize? Apps to use and and data sources shared.
HOW TO - code and hack an image? What data do I share without knowing?




ICP Public Program Schedule Spring 2015
Wednesday, April 22, 2015
TELLING STORIES DIFFERENTLY - Activism and Engagement in the Age of New Media | #ICPtalk
Moderator: Danielle Jackson,
Panelists: Kavita Gupta, Michael Premo, and Sebastian Meyer.
April 22, 2015
Telling Stories Differently — Activism and Engagement in the Age of New Media #ICPtalks
Danielle Jackson (Bronx Documentary Center) will moderate the panel with Michael Premo (This Changes Everything, Sandy Storyline, etc) Sebastian Meyer (Metrography) and Kavita Gupta (Wemynd).
The ICP Public Program starts next week. Please join us for our first event out of the #ICPtalks series on how different digital storytelling tools redefine the concept of social engagement and activism, allow to connect and give a voice to previously hard to reach communities. The event is free when you sign up and get your tickets here!
More events at ICP Wednesdays weekly, provided by yours truly. We will keep you posted! See you at ICP school! on Wednesday!
April 7, 2015
New changes for ICP! Besides that they are moving to the Bowery! They recently changed their website, take a look here! Exciting and interesting things are coming up with their program: New Media Narratives which is the first program of its kind at ICP, drawing on the institution's tradition of progressive, engaged, experimental photography in the pursuit of telling the most important stories. Full disclosure: Studio55 is on the advisory board of the New Media Narratives program, so you will hear a lot more about it on this blog!
March 1, 2015
NEW MEDIA NARRATIVES is the first program of its kind at ICP, drawing on the institution's tradition of progressive, engaged, experimental photography in the pursuit of telling the most important stories. Participants will study experimental media from the days of the Surrealists to today, explore multimedia and transmedia options for engagement, use cellphones to create and distribute some of their work, learn the fundamentals of coding, have access to ICP's enormous image archive, and engage with audiences across platforms. New Media Narratives welcomes artists, documentarians, and aspiring producers from all kinds of backgrounds. Students will have the opportunity to explore subjects of interest and tackle them from multiple angles in order to tell powerful stories that use the attributes of each medium to their full potential. Designing and mediating the complex digital interactions of the current media landscape to produce a desired narrative experience, is the job of the contemporary visual storyteller.
Students will invite their audiences to participate in the storytelling experience. Students are encouraged to explore connections between traditional and emerging practices and work in a collaborative environment.
Continue to read more here.
Studio 55 is honored to be on the Advisory Board of the New Media Narratives Program at ICP.
November 25, 2014
October 27, 2014
October 12, 2014
October 16, 2014
September 30, 2014
The days to the presentation of a video project initiated and co-produced by yours truly are counting down…
September 25, 2014
Congrats and THANK YOU to all involved -
September 19, 2014
September 19, 2014
Sebastião Salgado in conversation with Fred Ritchin
Brazilian social documentary photographer, Sebastião Salgado, will be joining us at NeueHouse for a discussion of his newest exhibition, Genesis, at the International Center of Photography. Genesis is a quest for the world as it was; it is testimony that our planet harbors vast regions where nature reigns.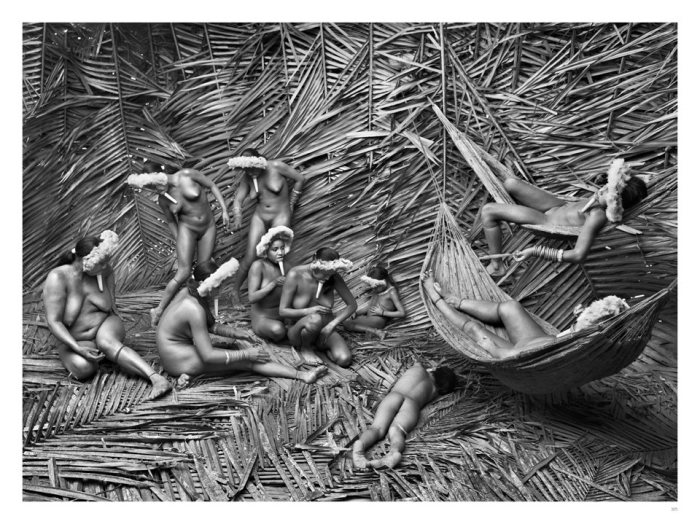 September 17, 2014
September 12, 2014
Thank you to the amazing speakers for the conversation about Represenation of Memory in the ligth of "The Memory of 9/11" at NeueHouse Talks on September 11th, 2014.
September 11, 2014
We are very happy and proud to announce the opening of "The Oldest Living Things in the World" by Rachel Sussman at Pioneer Works in Brooklyn.
September 11, 2014
We are excited to announce tonight's conversation between one of the impressive photographers of This Place Rosalind Solomon and the projects curator Charlotte Cotton.
September 5, 2014
August 31, 2014
CYRIL DUVAL / ITEM IDEM'S TIKI DAZZLE FACADE
"VOIRE DIRE" SEP 16 - OCT 11
June 23, 2014
Proud to present one of our panel collaborations with NeueHouse Tuesday 6/24 7 pm at NeueHouse - Magnum Photo photographers Alec Soth and Zoe Strauss discuss with Facebook's Photo community manager Teru Kuwayama the new landscape of photography and how the controversial rise of social media relates to these changes. With Magnum photographers spanning the generations, there is a fervent divide between new and old schools of thought.
June 19, 2014
Meet our friend and first featured artist - Karine Laval
We are obsessed with Karine's most recent work and are happy to give more background information to this latest series - CRASH [Work in Progress].
THANK YOU SO MUCH, for letting us be the first ones to show some samples of your evolving series.