December 12, 2017
KOCHÉ PRE-FALL 2018 SHOW AT STRAND BOOKSTORE
Thank You NYC for an amazing show.
Thank You Strand Bookstore for hosting us!
Thank You #Vogue's Nicole Phelps for a heartwarming review!
We are all so proud of Christelle Kocher, her impressive talent, her excellence in execution and her sensibility for culture and our human condition. 💙
This show was a heartfelt love letter to the city we call home.
We are very proud to have co-produced this show. Thank You to all involved, our team rocked.
Thanks for an amazing video @tiffanyswiney @ifuckwithcreative Thank you @julienlacroix1 @lucienpages @ubarta @fabricenadjari @aamourocean @delphinerafferty @ed.lee @carlesurraca @marissaseraphin @k.elamrani.l @patriciaromatet @aklo91 @prodject @clementjro @maximilianisaacs @zackvz @riohito @janiquebailey @lisajarvisstylist @jefferyjones @shadinyc @051bahkhrist @stephanieporto @mattnachem @odalysny @nickhadad @oboglobal @rainbowwave_ltd
THANK YOU @thewoolmarkcompany @psg & @converse & @bumbleandbumble @goossensparis @massaroparis @thierrylasry @roveda @lemarié @swarovski @maccosmetics @moetchandon
March 9, 2016
We love Sam Cannon's work!! See some of it available also on Electric Objects!
August 12, 2015
Now collectively spending 30% of our screen time using vertically held devices, vertical videos seem to feel and look better to us- which probably explains why 50% of videos uploaded to youtube are now vertical. This change, which may seem trivial to most, is radically changing the aesthetics of digital media we know so well. Get ready to never have to turn your phone sideways again!
Read the entire article at NYtimes
Jun 1, 2015
Check out Screen Production Lab, The New Visual Documentary.
An incredible four month, production oriented training and mentorship program about new visual documentary.
The first session, focused on production issues, will take place from June 22-26 at CUNY Graduate School of Journalism in New York.
The second session, centered on distribution, will take place in October 2015 in New York.
Sign up for this ASAP! To apply, send an email to amber@screenprojects.org with the following materials included:
_project description (under 1 page) _stills (not more than 20) _link to a video sample _CV, bio & contact information
Take this opportunity to study and work with our talented friend Liza Faktor, the curator and transmedia producer of this program.
April 7, 2015
Watch this AMAZING, and GORGEOUS video! Ultraviolet visuals stun and awe in photographer Michael König's new solar timelapse, SUN. In four hypnotizing minutes, the film pieces together 21 scenes from NASA's Goddard Space Flight Center's 4K footage that were captured over the past four years by the Atmospheric Imaging Assembly.
Have you ever lied in your life? Have you lied today? At least once? Honesty is the topic of this project 'The (DIS)HONESTY Project'measures the extend of people lying since it is part of the world we live in. It's human nature to lie, we all do it!!! But little fibs can snowball into large-scale problems with major implications for society.
The (Dis)Honesty Project hopes to create a safe space where they can explore the complicated truth(s) of the matter and improve our own behavior and the world around us. The (Dis)Honesty Project is a partnership between bestselling author and behavioral scientist Dan Ariely and SALTY Features. Their feature documentary film surrounding the project is premiering this week at Full Frame Film Festival in Durham and will be at the IFC Theater the week of May 22nd for a NYC premiere.
Check out their TRUTH BOX which is a video booth in which people are asked to share the truth about a lie they've told on camera.
March 27, 2015
Between one and three hundred thousand women are being trafficked in the USA today. Many of these girls started on the streets at twelve or thirteen. Around 85 % ran away from home… This is the important subject of Tim Matsui's The Long Night, which won the 2015 World Press Photo's Multimedia competition for best feature documentary this month. The documentary reminds us that sex trafficking doesn't purely exist on the fringes of society. After winning World Press Photo's best feature documentary, Matsui talks to Guy Bolton. Watch the documentary on mediastorm!
March 27, 2015
Born and raised in Chambre Avec Vue, Nora Jaccaud, developed early on an ability to listen, watch and assist artists, a skill that opened up the doors of many countries, cultures, experiences which led her gradually to her own voice. The camera allowed her to explore unnoticed worlds with a special attention for the beauty of the invisible. Out of this ability, Human Postcards was born, a series of one minute portraits taking you into the lives and minds of a universal community, the often unnoticed "invisible" people. Inspired by a "the sandiwch man" she calls him, a man she saw standing at the corner of Regent st and Oxford st in London. Nora thanks this guy for this project, which let her believe that we have a lot to learn from this people, "the invisible people". Like her facebook, account for more info and updates!
January 27, 2015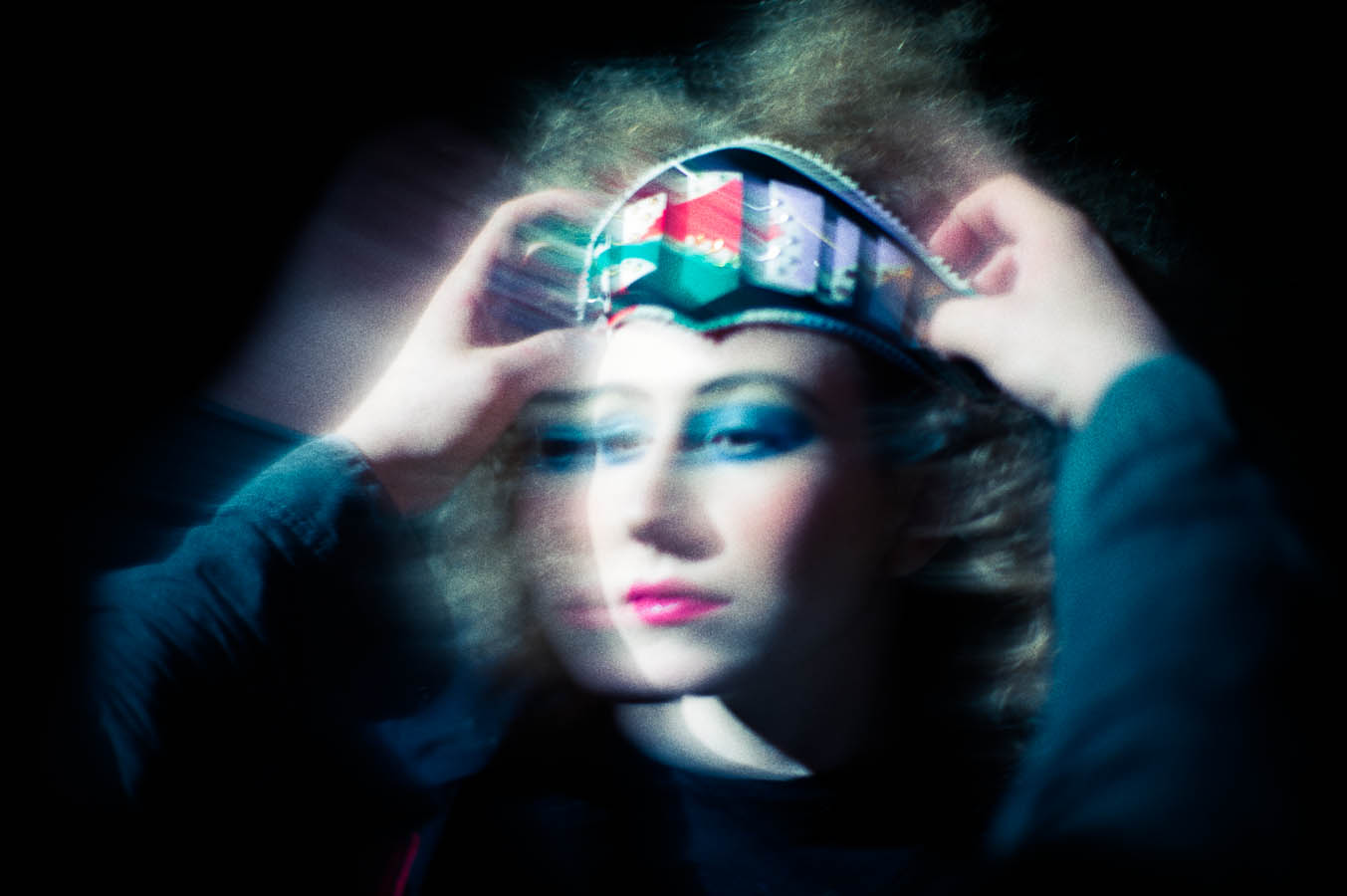 Studio 55 proudly presents, TODAY / YESTERDAY launched on Vogue Italia online.
TODAY / YESTERDAY is a series of seven video vignettes inspired by and starring American Ballet Theatre principal dancer ISABELLA BOYLSTON. Working closely with Isabella the Photography Duo IOULEX formed a surrealist portrait of a ballerina. Incorporating notes of her schedule, practice, performances and travels, along with a collection of private mementos they investigate the life of a dancer through movement.
Costumes by the delightful CHRISTIAN JOY
Music by the ubertalented MR. JASON P. GRISELL
December 11, 2014
We found this gem on our dear friend's swiss-miss blog….
Always been a big fan of learning about how we communicate - with words and without.