110 photojournalists from around the world contribute and make up National Geographic's Instagram account. Photographers not art directors, editors, curators, or a marketing team, #YAY for PHOTOGRAPHERS. Each of them presents a different view and gives the feed a fresh and personal touch. Joel Sartore, one of the photojournalist, talks about how difficult it was for him to accept this idea initially, since he is used to make a living from his selling pictures. This experience however opened his eyes to the opportunity to grow his own audience and following.
May 19, 2015
ICP Curator Pauline Vermare Talks to the 2015 Infinity Awards Recipient for New Media - Hank Willis Thomas.
Find the whole interview here.
Hank Willis Thomas works primarily along themes related to identity, history and popular culture. Thomas' work can be found in numerous public collections including MoMA, The Guggenheim Museum, The Whitney Museum of American Art, The Brooklyn Museum, amongst others.
In this interview, Hank Willis Thomas talks about his brilliant project Question Bridge, which he created with Chris Johnson in collaboration with Bayeté Ross Smith and Kamal Sinclair. The four collaborators spent several years traveling throughout the United States, speaking with 150 Black men living in 12 American cities and towns, including New York, Chicago, Oakland, Birmingham, and New Orleans. From these interviews they created 1,500 video exchanges in which the subjects, representing a range of geographic, generational, economic, and educational strata, serve as both interviewers and interviewees. Their words were woven together to simulate a stream-of-consciousness dialogue, through which important themes and issues emerge, including family, love, interracial relationships, community, education, violence, and the past, present, and future of Black men in American society.
Please read the whole interview here.
May 13, 2015
Making a living in photography can be tough. One of the main concern for artists is how to get noticed by a gallery. The bridge between the gallery, the curator and the photographer can be really fragile. Great talent sometimes is overlooked due to bad marketing.
Photography is taking a new course on print sales. The new service: The Hub, is challenging the art market..
The Hub, "a cloud-based service that allows image-makers to sell prints through their own websites via a bespoke link to its printing services." This new services, includes everything, from framing to delivery."
Interesting and convenient enough.. Will this be a new successful way to securely sell photography?
Read more about it here!
May 05, 2015
Photojournalist David Guttenfelder and a bunch of his fellow North Korea travelers take you inside North Korea with this instagram account @everydayDPRK. The account has other six contributors: @drewkelly, @sunbimari, @andrea_uri, @simonkoryo, and @soominee.
All of the contributors have travelled regularly to North Korea for the last 15 years. David started this account "to show real people, real lives, and not just a state-sponsored view of the country" or what our Western media likes to portray North Korea to look like.
Follow @everydayDPRK on Instagram and get a rare view into a country hardly ever portrayed in such directness - North Korea uncensored…
April 30, 2015
The Rise of The Drones - Privacy, Power and Storytelling | #ICPtalk
Are you ready for next weeks #ICPwednesdays. Please Join us for our second event out of the #ICPtalk series.
For the second edition of these #ICPtalk series, we will be joined by Stephen Mayes, Brandon LaGanke and John Carlucci from GHOST+COW, Photographer Tomas Van Houtryve and E. Adam Attia a.k.a. Essam
The event is free when you sign up and get your tickets here!
April 25, 2015
Still Life Photographer Catherine Losing gave a short but delightful interview on Electronic Objects. The English artist shoots luxury to everyday objects bursting with colour and personality, collaborating also with talented set designers and food stylist.
April 24, 2015
New Networks / New Models in Photography #ICPmeetup
We continue with the ICP Public Program! Please join us for our second event out of the #ICPmeetup series on how can visual storytellers publish and be paid for in today's ever-changing media landscape, given the enormous amounts of crowd-sourced imagery?
For the first edition of this new #ICPmeetup series, we will be joined by Julien Jourdes, co-founder and COO of Blink, Andy Yang, CEO of 500px and Jordan Osher, CEO of Capture.
The event is free when you sign up and get your tickets here!
More events at ICP Wednesdays weekly, provided by yours truly. We will keep you posted! See you at ICP school! on Wednesday!
April 21, 2015
Only 3 days left to participate!!!
The Annual Exposure Award is a photography award, a book and a global celebration of the image, premiering July 13th at the Louvre Museum in Paris. With submissions from 191 different nations over the past five years, the photography submitted to Exposure has been seen by over three million viewers!
The final deadline for participation is Friday, June 5th!!!!!!
Submit your work NOW, do not miss this incredible opportunity!
April 20, 2015
The new public program at ICP is conceived with a special focus on multimedia storytelling, social media platforms, new narrative tools, and entrepreneurship, while still being aligned with the fundamentals and historic values of ICP which was originally founded as The Center of Concerned Photography.
The three foundation columns of the program will offer the audience to learn, explore and educate themselves in today's quickly changing environment - from classic masters of photography to new media entrepreneurs and visual storytellers. ICP is offering a curated program and continuous conversation about the challenges and innovative measures in today's world of photography.
1/ #ICPmeetup - Photography & Entrepreneurship
The landscape and context of photography are changing so drastically that it is hard for photographers to keep up with what's at the forefront of their trade. In these monthly meet ups we present and discuss with the most exciting established or upcoming start-ups and the founders of companies and platforms that are actually changing the tools and boundaries of photography. The concept of the creative entrepreneur will be presented in many different ways by these founders and the ICP audience has the opportunity to not only learn about these platforms but to also meet the founders over drinks after the presentations.
2/ #ICPtalks - Talks and Panels
The most traditional format of programming featuring talks, panels, photographers presentations, etc. On top of traditional process and master photographers presentations we will also present young and unconventional new storytellers sharing their challenges and work with the audience.
3/ #ICPworkshops - HOW TO?
Monthly short and straightforward workshops about current key learning points and tools of the trade that might seem logic yet often out of reach or hard to grasp or stay in touch over. For professional and novice photographers alike…
HOW TO - instagram? Professionals with 50-500K+ followers share their methods and insights
HOW TO - data visualize? Apps to use and and data sources shared.
HOW TO - code and hack an image? What data do I share without knowing?




ICP Public Program Schedule Spring 2015
Wednesday, April 22, 2015
TELLING STORIES DIFFERENTLY - Activism and Engagement in the Age of New Media | #ICPtalk
Moderator: Danielle Jackson,
Panelists: Kavita Gupta, Michael Premo, and Sebastian Meyer.
April 22, 2015
Telling Stories Differently — Activism and Engagement in the Age of New Media #ICPtalks
Danielle Jackson (Bronx Documentary Center) will moderate the panel with Michael Premo (This Changes Everything, Sandy Storyline, etc) Sebastian Meyer (Metrography) and Kavita Gupta (Wemynd).
The ICP Public Program starts next week. Please join us for our first event out of the #ICPtalks series on how different digital storytelling tools redefine the concept of social engagement and activism, allow to connect and give a voice to previously hard to reach communities. The event is free when you sign up and get your tickets here!
More events at ICP Wednesdays weekly, provided by yours truly. We will keep you posted! See you at ICP school! on Wednesday!
April 15, 2015
The Veterans Book Project is a library of books authored collaboratively by artist Monica Haller and dozens of people who have been affected by, and have archives of, the current American wars in Iraq and Afghanistan. In their printed format, the books provide a place or "container" that slows down and materializes the great quantity of ephemeral image files that live on veterans' hard drives and in their heads.
April 9, 2015
Magnum's first weekend Editing Masterclass is at NeueHouse on April 25th - 26th!! It will be led by photographers Peter van Agtmael and Eli Reed. Between the two generations, the pair will guide students through the editing process of projects that are almost finished, pushing the narrative thought process and select curation for making the final step to a complete body of work.
Find out more about the tuition and terms in the link provided, and don't forget to apply here asap!
April 5, 2015
Check out this sumptuous yearbook project by our friend Ruvan Wijesooriya, giving us a beautiful and deep vision on Afghanistan's youth, through the hopes, dreams and thoughts of school kids portrayed in that unexpected yearbook.
April 7, 2015
New changes for ICP! Besides that they are moving to the Bowery! They recently changed their website, take a look here! Exciting and interesting things are coming up with their program: New Media Narratives which is the first program of its kind at ICP, drawing on the institution's tradition of progressive, engaged, experimental photography in the pursuit of telling the most important stories. Full disclosure: Studio55 is on the advisory board of the New Media Narratives program, so you will hear a lot more about it on this blog!
March 26, 2015
FOTOFEST, created the first international Biennial of Photography and Photo-related Art in the United States. FotoFest is an international non-profit photographic arts and education organization based in Houston, Texas.
SENSOR by Lisa Barnard | David Birkin | James Bridle | Mahwish Chishty | Trevor Paglen | Pitch Interactive, will be on view from March 26 to May 9, 2015
March 25, 2015
A 3-D pixelated image installation where the viewer finds herself immersed into the fragmented landscape of the artist's memory. In Anatomy of Desire Karine Laval engages with the performance of sexuality, identity and desire, but also focuses on a notion central to photography and lens-based mediums in general: the gaze and other related questions such as seeing and being seen, revealing and concealing, voyeurism and the tension between private and public. All images were taken with a Blackberry - way before instagram and iphone photomania hit… PS. To this day Ms. Laval does not own an iphone ;) - we think its because she already knew then how amazing these intimate and low res images were and she is still somehow reminiscining about this… #justkidding…
If you cannot make it to the installation please check out this short film of the instalation at Theatrelab!
March 13, 2015
"The good photograph is not the object, the consequences of the photograph are the objects" - Dorothea Lange.
The book Photography as Activism: Images for Social Change, by Michelle Bogre (Focal Press) explains how now that everyone is a photograper anyone has the capacity to be an activist photographer. The book consists of essays, interviews and astounding photography. It investigates "activist photography, philosophically, historically, and as it is currently practiced."
March 7, 2016
We might be late to the party but we only just came about this now… still so very golden and beautiful. Enjoy!
For more go to Slate.
March 2, 2015
The book, Boyhood: Twelve Years on Film, according to Richard Linklater, captures something very different from the film: "While [the film] embodies the passing of time, Matt Lankes' stills and portraits capture single moments suspended in time."
March 1, 2015
NEW MEDIA NARRATIVES is the first program of its kind at ICP, drawing on the institution's tradition of progressive, engaged, experimental photography in the pursuit of telling the most important stories. Participants will study experimental media from the days of the Surrealists to today, explore multimedia and transmedia options for engagement, use cellphones to create and distribute some of their work, learn the fundamentals of coding, have access to ICP's enormous image archive, and engage with audiences across platforms. New Media Narratives welcomes artists, documentarians, and aspiring producers from all kinds of backgrounds. Students will have the opportunity to explore subjects of interest and tackle them from multiple angles in order to tell powerful stories that use the attributes of each medium to their full potential. Designing and mediating the complex digital interactions of the current media landscape to produce a desired narrative experience, is the job of the contemporary visual storyteller.
Students will invite their audiences to participate in the storytelling experience. Students are encouraged to explore connections between traditional and emerging practices and work in a collaborative environment.
Continue to read more here.
Studio 55 is honored to be on the Advisory Board of the New Media Narratives Program at ICP.
February 27, 2015
Gideon Jacobs wrote a great piece on Alec Soth's amazing new body of work - SONGBOOK - in The Paris Review and gave us a stark reminder we have to go see Alec's show at Sean Kelly before it ends on March 14th!!!
February 25, 2015
Photography 4.0: A Teaching Guide for the 21st Century is a great resource for all photography educators. The author, Michelle Bogre spoke with 47 photo educators from all over the world to compile this diverse set of interviews. Some of the themes include the value of a formal photography degree, teaching philosophies and the challenges of teaching photography today. The second part of the book has 70 photography assignments from these educators.
This book will inspire any photography educator's curriculum!
February 21, 2015
Dominic Hawgood's International Photography Award exhibition Under the Influence kicked off at TJ Boulting gallery in Fitzrovia, central London this past Friday. This unreal exhibition used LED lighting system in floors and walls creating an amazing architectural and atmospheric photography exhibition. Dominic described as "as cold, minimalist, clinical, digital spiritualism."
February 18, 2015
We love and hate you, but cannot exist without you!
February 9, 2015
Two photography legends, Elliot Erwitt and Bruce Gilden, were asked to test Google Glass, what with people wondering if it could transform our photography the same way Kodak cameras did a long time ago. During the tests, Gilden mentions "I look like a damn cyborg" and Erwitt states "Google glass might be nice for keeping a picture diary. It's good for pictures, but not for photos." Do you think we will all end up using innovative headsets for art making?
January 30, 2015
The organization is looking for ideas to create new audiences who want to engage with art in a meaningful way. $10,000 is awarded to an individual or group of photographers with the most original way to connect the viewers with their artwork. Any photographer who is 18 years old is eligible to apply and there is no limit to the number of project ideas a person can submit.The applications for the 1015 grant cycle will open in March.
Grant guidelines here.
Read about the 2014 finalists and winner here.
February 7, 2015
Published by Contrasto, Photoshow highlights how certain exhibitions, including The Family Man, were essential for photography's wider acceptance as a distinct art form. The book's curator, Alessandra Mauro, asserts that photography connects both reality and narratives, with exhibitions acting as a perfect way for telling these stories. It seem that audiences have always been intrigued with the real, personally relatable stories for which photography acts as a better means to communicate them.
November 10, 2014
October 27, 2014
September 19, 2014
September 19, 2014
Sebastião Salgado in conversation with Fred Ritchin
Brazilian social documentary photographer, Sebastião Salgado, will be joining us at NeueHouse for a discussion of his newest exhibition, Genesis, at the International Center of Photography. Genesis is a quest for the world as it was; it is testimony that our planet harbors vast regions where nature reigns.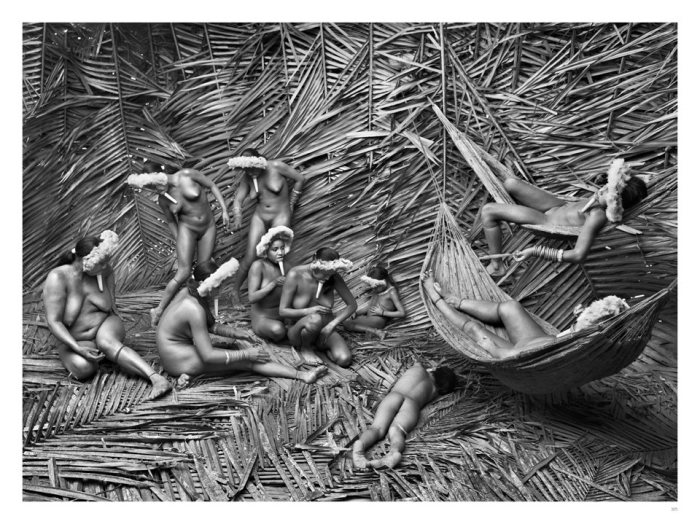 September 17, 2014
September 11, 2014
We are very happy and proud to announce the opening of "The Oldest Living Things in the World" by Rachel Sussman at Pioneer Works in Brooklyn.
We are excited to announce tonight's conversation between one of the impressive photographers of This Place Rosalind Solomon and the projects curator Charlotte Cotton.
August 5, 2014
July 12, 2014
A completley mindblowing project of photo documentary work… Thanks, Matt from Blink, for making us aware of this incredible photo story
July 6, 2014
After STEPHEN SHORE'S recent contribution to the Uniqlo/MoMa collaboration another photography legend - LARRY CLARK - is announcing his own line.
Is merchandising becoming a viable solution for visual artists?
June 29, 2014
Stunning Photographs from Casa Susanna..a 1950's transvestite hideaway..which inspired an upcoming new Broadway play by four-time Tony Award winner Harvey Fierstein.
June 23, 2014
Proud to present one of our panel collaborations with NeueHouse Tuesday 6/24 7 pm at NeueHouse - Magnum Photo photographers Alec Soth and Zoe Strauss discuss with Facebook's Photo community manager Teru Kuwayama the new landscape of photography and how the controversial rise of social media relates to these changes. With Magnum photographers spanning the generations, there is a fervent divide between new and old schools of thought.
June 22, 2014
An interesting take on the future of photo agencies, and how they are adapting to the ever-changing landscape of visual arts.
By Olivier Laurent, British Journal of Photography
June 23, 2014
Central African Soldiers in the middle of Paris' streets…the future of photo documentary?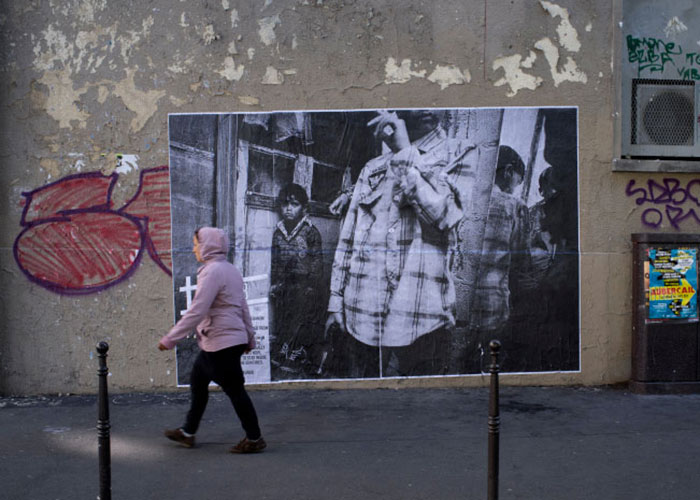 June 20, 2014
Gorgeous photo essay in TIME's Lightbox from Brazil, Soccer World Cup with a spotlight on the fans Soccer as Religion By Bobby Ghosh @ghoshworld Football Comes Home: Soccer as Religion in Brazil
June 19, 2014
Meet our friend and first featured artist - Karine Laval
We are obsessed with Karine's most recent work and are happy to give more background information to this latest series - CRASH [Work in Progress].
THANK YOU SO MUCH, for letting us be the first ones to show some samples of your evolving series.